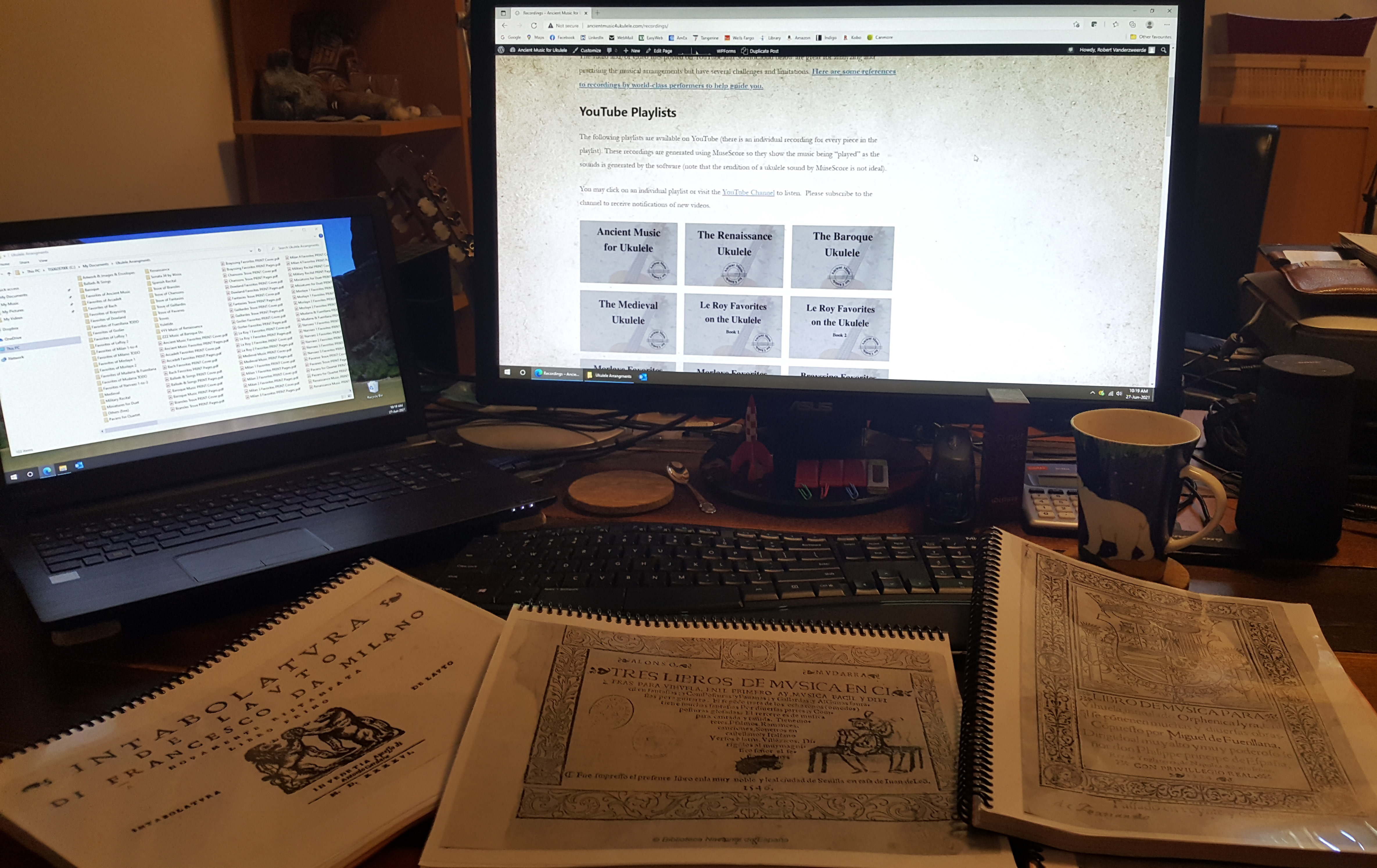 Choices, choices, choices. Who to arrange next?  From left to right:
Intabolatura de lauto (in 4 volumes) by Francesco da Milano (ca 1497 – 1543)
Tres libros de musicaa en cifras para vihuela (in 3 volumes) by Alonso Mudarra (ca 1510 – 1580)
Orphenica lyra, libro de musica para vihuela (in 6 volumes) by Miguel de Fuenllana (ca 1500 – 1579)
Do you have a favorite? I'll likely start with Mudarra or Fuenllana. BUT, I'm taking the summer off to enjoy the outdoors. See you in September.