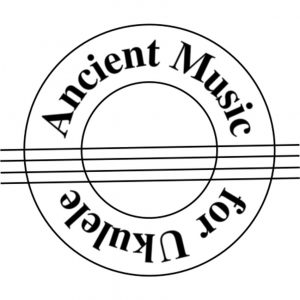 "Ancient Music for Ukulele" is project to adapt music for ukulele from the medieval, renaissance, baroque and early classical periods, including arrangements for duets and quartets.  The music is then published in books that are enjoyable for beginner to intermediate or advanced players.  The arranger, Robert Vanderzweerde, is an amateur guitar (classical, acoustic and renaissance), bass, mandolin and ukulele (tenor and baritone) player.
About the Books
Each book contains music adapted and arranged for the ukulele or Renaissance guitar, using both modern musical notation and tablature. Usually, when playing a soprano, concert or tenor ukulele, linear tuning is required (i.e. using a low G string). When playing a baritone ukulele or modern classical guitar, simply ignore the music and play based on the tablature (alternatively, play all music in the fifth position or use a capo on the fifth fret to adjust the tuning to match a soprano/concert/tenor ukulele or Renaissance guitar).
Notes about the composers and pieces are at the back of each book.
Musical Notation and Key Signatures
Modern musical notation and tablature is used. When necessary, the original music was consulted (several pictured below and identified at the bottom of each arrangement).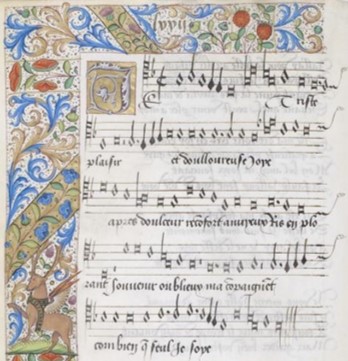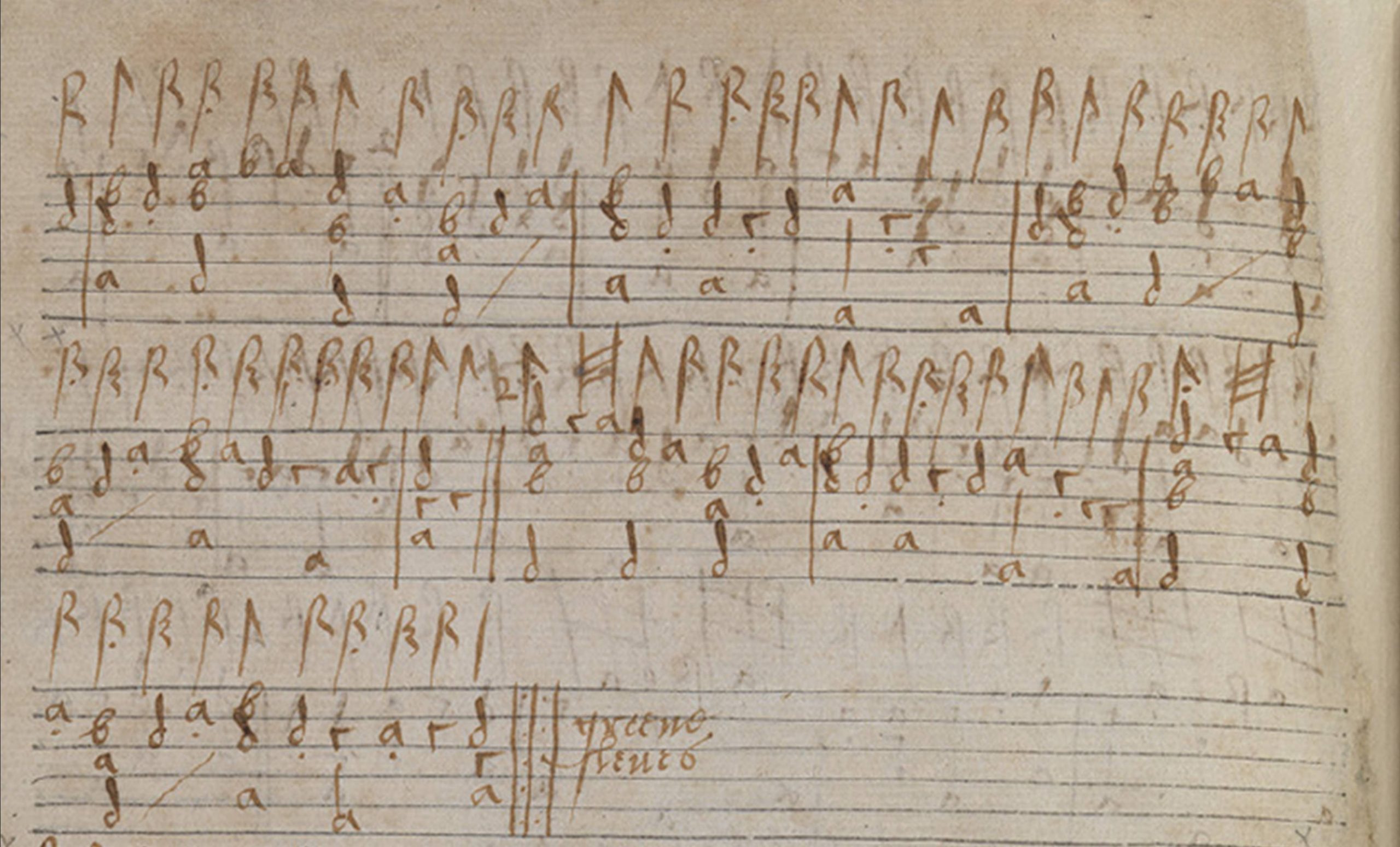 Samples of Medieval and Renaissance Scores


Samples of Baroque Scores
The keys signatures used are for the ease of the modern ukulele player. Many of the earlier original pieces, especially those written in "tabulature" (where "a" meant an open string, "b" the first fret, "c" the second fret, and so on), did not have a key signature or even remain is the same key throughout. Today, we would consider these pieces to be "modal" in nature as they move through various key progressions.
Some passages have been simplified, including using different bass lines or notes especially since the ukulele only has four strings and the many of the pieces were either written for guitars with 5th strings or transcribed from other instruments.
The other musical directions are also modern (e.g. first and second endings), including suggested tempo markings. Players in these eras would have been expended to know how to play these pieces "properly", including where to insert ornaments such as trills, grace notes or strums.  Only some phrasing, ornaments and dynamic markings are included with these pieces as few, if any, were included in the original scores.
Fingering and Suggestions on Playing
Minimal fingering directions have been suggested. This convention is used for numbering of the finders on the left and right hands (assuming a right-handed player).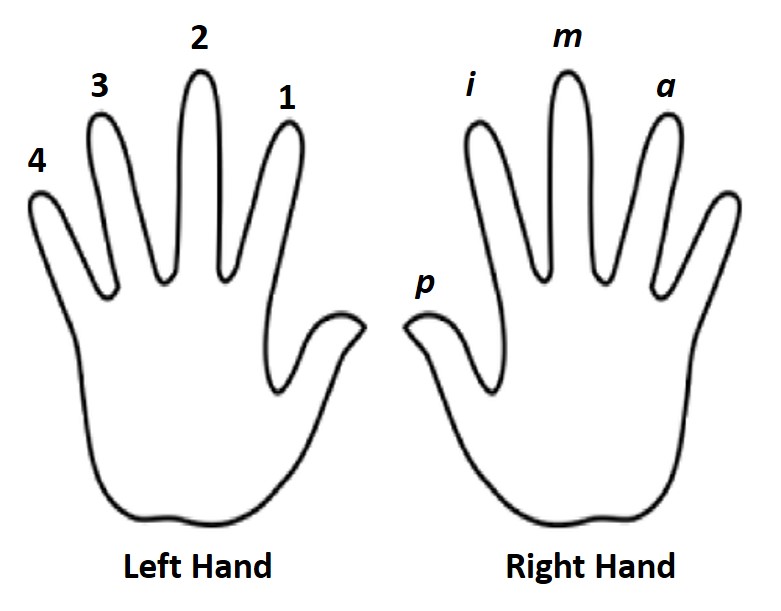 For the beginner player, try to consistently use the first finger on the first fret, the second finger on the second fret, and so on (this is known as either first or root position). This is not always possible when playing chords or higher pitched notes.
Leaving the fingers on the frets as long as possible ensures a rich sound and fingers sometimes acts as "anchors" or "guides" when moving to a different note or chord.  Using alternating fingers on the right hand will result in music that is both easier to play and smoother sounding.
The directions in the music are used to indicate easier fingering positions, where a pivot is required, or when a transition to a different position is required.
Sometimes, a guide finger is indicated to minimize possible playing mistakes.  These are marked with a small dash before the fingering suggestion (e.g. –3) which says the third finger is slid up or down the string from a lower or higher fret (lifting the finger slightly to avoid a squeak). 
Arranger and Acknowledgements
Robert Vanderzweerde is an amateur guitar (both classical and acoustic), bass, mandolin and ukulele player.  He started playing guitar at the tender age of 8 inspired by his mother, Rita Leenders-Byers.
He would like to thank his teachers, Brad Mahon and William Beauvais, for inspiring a deep love of music for the classical guitar, and Richard Bradley for his extensive classical guitar training.
Thanks also to Scott Arnold for letting Robert assist with teaching at Campfire Guitar, Fingerstyle and Fretboard Harmony classes.
Robert performs with the Mount Royal University Adult Guitar Ensemble (led by Ralph Maier or Darren Young), at GuitarFest West (directed by Brett Gunther) in the orchestra (conducted by Murray Visscher and others) and as a member of a quartet, at events in Canmore and Banff with the High Strung Ukulele Group (led by Marsh and Donna Kennedy), as the Camp 1 Musician for the Skyline Hikers of the Canadian Rockies and as a Host/Musician for the Trail Riders of the Canadian Rockies.
MuseScore software was used to create the scores and recordings.
All the music in these books is arranged, transcribed, and tested with ukuleles in linear tuning. The ukuleles pictured on the covers are ones that the arranger plays. They are both from Twisted Wood Guitars. The front cover shows a tenor ukulele made of banyan wood. The back cover shows a baritone ukulele made of zebra wood.  D'Addario clear nylon strings are used to give the music a warm acoustic tone. Website background image courtesy of RawPixel.
Finally, thanks to his wife, Karen, for her love and support.